Diivoo 12 Pods Hydroponics Growing System with Grow Light, Smart Garden Planter for Family Home Kitchen, Automatic Cycle Timer Germination Kit, Height Adjustable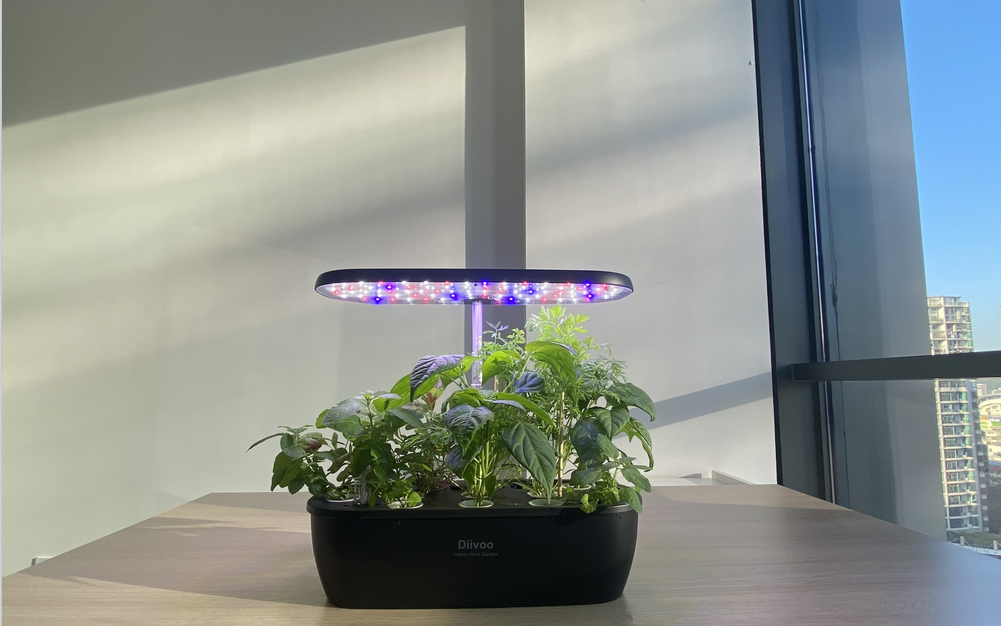 Super Quiet Pump
Indoor plant growing system has a water-pump system, which help to circulating water, so that the roots of plant can absorb enough nutrient to grow better. Auto-control and super quiet,30mins on and 30mins off.
LED Grow Light
The light is beneficial to plants growing indoor without weather limits. Vegetables mode and Flower/Fruit mode, it is convenient for your family to plant healthy and green vegetables or fruits.
Height Adjustable Design
The lighting rod of this herb garden indoor kit can be easily raised or lowered for different growth stages. The maximum height is 18.5 inches.
Easy Control Panel
Step 1.Press the power button to turn on the hydroponics.
Step 2.Press the button of different planting mode to grow your favorites herb.
Step 3.Press the pump button to turn it on or off for circulation.
FAQ
Q: Can sponges or planting pods be reused?
A: It's single-use if pull out the stem of a plant, but we don't recommend doing so as it's not as good as the first usage. We have specific linking to purchase extra sponges.
Q: Does the hydroponics growing system consume much power?
A: The LED growing light works 16 hours a day. So it's about 4-5 days for one kilowatt-hour.
Q: Does the pump have noise at night?
A: It is super quiet and won't bother you.
---